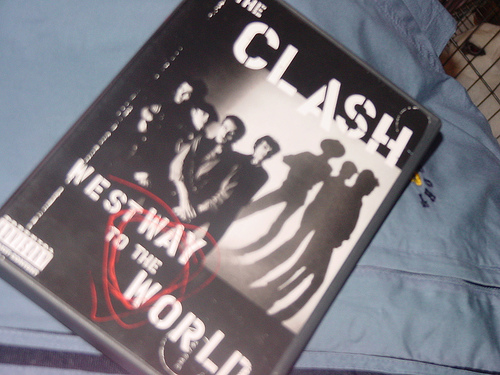 "You want more and you want it fast"
Rebel Rebel, David Bowie.

"After all it was a great big world... With lots of places to run to"

American Girl, Tom Petty & The Heartbreakers.
"And were changing our ways, taking different roads... then love, love will tear us apart again"
Love will tear us apart, Joy Division.
"Theres always someone around you who will call"
Sunday Morning, Velvet Underground.
"You have the right not to be killed... Murder is a crime!"
Know Your Rights, The Clash.
And my favorite...
"I don't need to fight...To prove I'm right"
Baba O'Riley, The Who.
Una pizca de sabiduria popular... nunca se sabe uno donde la puede encontrar.
Carlos.