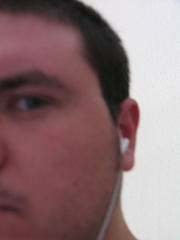 I don't want to be
Anything other than what I've been trying to be lately
All I have to do
Is think of me and I have peace of mind
I'm tired of looking 'round rooms
Wondering what I've got to do
Or who I'm supposed to be
I don't want to be anything other than me.
I don't want to be. Gavin DeGraw
Simplemente eso.... No quiero ser otra cosa más que yo. Con mi lado oscuro o mis errores. It's all about Rise & Fall.